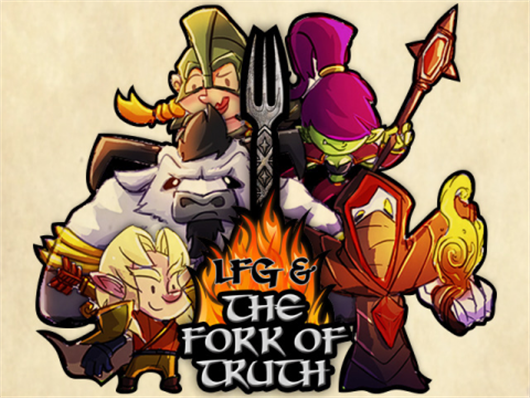 We have even more exciting news today! Brand new to both Kickstarter and Gamepedia, LFG & The Fork of Truth's official wiki has launched!

LFG is the collaborative creation from Blind Ferret, who produce several web comics - including Looking For Group - and Paladin Studios. Available for Windows, Mac and Linux, LFG is a four person co-op RPG based on the universe created by the web comic of the same name. You and your friends play as Benny, Cale, Krunch and Richard as you explore Legarion and the side story created from issues 1 through 12!

The LFG Kickstarter has so many cool rewards available, even on similar tiers, such as an in-game Cyanide and Happiness companion to follow you around. If you can't decide between companions, there is a reward level allowing access to all of them!
Excited yet? Want to join in? Head over to the LFG Kickstarter and have a look at everything offered. Then see what the community has done with the wiki so far! If you're interested in contributing to the wiki, check out the help page for tips on getting started, editing and adding content! We look forward to it!