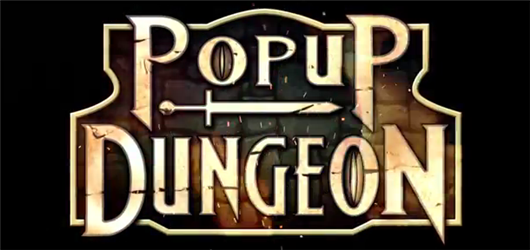 Have you ever wanted to fully create a dungeon from the ground up, including designing your character, abilities, weapons and loot? Armchair developers rejoice, you can now star in your very own dungeons by backing Popup Dungeon on Kickstarter! We're super excited that we've partnered with Triple B Titles for the Official Popup Dungeon Wiki at Gamepedia, where you can learn everything this roguelike has to offer! If you prefer to play by the developer's design, do not fret, you can romp around in a fully procedurally drawn dungeon if you choose!
Available for PC, Mac and Linux, Popup Dungeon was Greenlit on Steam in just eleven days! Creation in Popup Dungeon is one of the key factors and if they meet their stretch goals on Kickstarter, this will also include a Dungeon Master mode, where you can create your own campaigns for others to go through! Through Steam Workshop, your creations will be available for others to enjoy. User generated content means that your resources are limitless. You can even download user generated bosses, making each dungeon run completely different from the last. Popup Dungeon also offers single player where you can go in alone or control a group, with the dungeon expanding on how many you bring on your team, or with multiplayer.
Head on over to the Popup Dungeon's Kickstarter and grab that sweet reward tier that speaks to you, so you can become a backer, help Popup Dungeon become funded and even reach some stretch goals. Did you know that for $28 you can also get a Steam key to give to a friend? Why dungeon alone when you can always have a friend with you! After you've become a part of Popup Dungeon's success, be sure to see what you can do on the Official Popup Dungeon Wiki. Helping out is easy! Take a look at the Help Wiki or our latest Help Wiki Highlights article for ideas on how you can get started!