Nival, the studio behind titles like Heroes of Might and Magic and Silent Storm is bringing their newest, Prime World, out of beta. As a partner, we at Gamepedia are joining in on the celebration with 500 codes for Prime World Gold to giveaway! Join us in celebrating this awesome MMORPG-MOBA hybrid. Check out the Prime World Wiki to see what Prime World is all about, and when you're ready to claim your gold, have a look at the giveaway page to learn how! Claiming your code couldn't be easier -- log into your Curse account, go to the giveaway page and follow the simple instructions.

Have your code for free gold? Awesome! Now to take the next step: go to the Prime World website to download the game, create an account and redeem your code. If you are interested in watching live gameplay, Nival has a Twitch stream just for Prime World! Check out character building, collecting ability cards, and be sure not to miss all of the different modes of gameplay!
So what exactly can you get with that 100 free gold? Get started on building a dog or cat house for your trusty companions who follow you into battle, buy custom skins, more heroes, or even Golden Age, which allows players to gain more resources -- perfect for new players!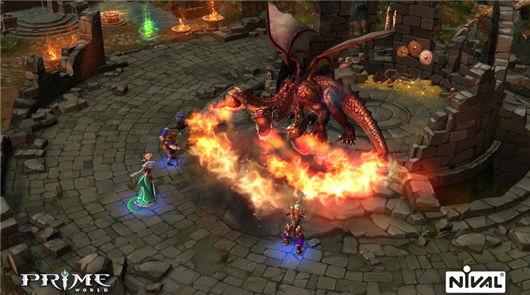 When you're not busy collecting resources, improving your castle and customizing your character, become a contributor to the Prime World Wiki! From the smallest edit to add in a comma to building an entire new category full of information, no contribution is too large or small, and each wiki at Gamepedia is built by the community! To learn more, see the Prime World Help Page, the Gamepedia Help Wiki or chat with employees and community members in #Gamepedia IRC!