Dragons and Titans is a new, thrilling MOBA with RPG elements where you play as freakin' dragons. We have the Official Dragons and Titans Wiki here at Gamepedia, where you can learn about the 30+ dragons available for battling in the arena, the legendary weapons you can use, achievements and so much more! Dragons and Titans is free to play and available through Steam. Several play modes are available, from traditional MOBA to 5v5 to single player adventure mode -- Dragons and Titans has a play mode for every playstyle out there!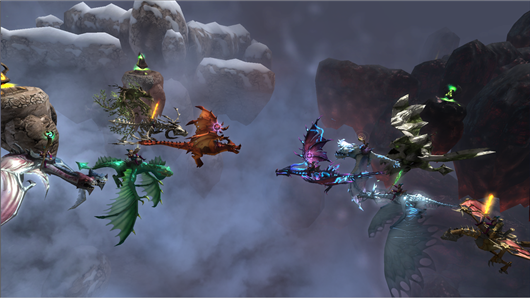 During combat, you can find elements to collect, which will allow you to forge your own powerful weapons. With so much going on in Dragons and Titans, they have a wonderful Beginner's Guide up on their website that is so full of information, going through it will get you up to speed in no time! With games that will last 10-20 minutes, you'll be available to switch from mode to mode, work on your personal story and dominate the leaderboards without worry for time! Enjoy fast paced battles and don't forget the rich lore experience you also get through Dragons and Titans.
Download a copy of Dragons and Titans from Steam and start playing today! If they above guide helped out, know that the Official Dragons and Titans Wiki has room for new editors and contributors, including guide writers! We have a new Guide to Guides walkthrough that will help you create an amazing Dragons and Titans guide for players. For general contributing, our Help Wiki has everything you need to know, from basic wiki syntax to expanded tutorials!