About Wiki Connect
What is Wiki Connect?
Wiki Connect is the FREE official wiki partnership program offered by Gamepedia to connect developers and publishers with their communities through the creation and curation of high-quality wiki sites. With the need for just a few graphical assets and no other cost to the developer, Wiki Connect is an unmatchable value.
For many gamers, wikis have become the go-to place both to learn more about their favorite games, as well as to contribute their knowledge for other players to view. While fans will often create wikis if left to their own devices, the best way to ensure consistency and stay involved with your community is to start an official wiki early!
Why Gamepedia?
Gamepedia is the premier host of gaming wikis. As one of the top 150 trafficked sites in the US, we are already connected to your fanbase. Our statistics can't lie, Gamepedia is the place for gamers to find wikis for their favorite games!
About Gamepedia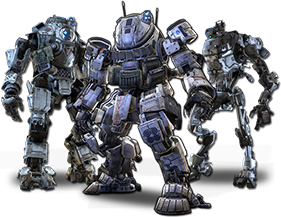 About Our Wikis
Gamepedia will take your input and use it to create a polished and professional wiki for your community at no cost to you. Our mission is to collaboratively create high quality, community-friendly, and active wikis by generating polished wiki sites as a foundation for passionate game communities to inherit and continue developing.
Gamepedia Reaches Fans
Curse and Gamepedia will also help market your game to a global audience of more than 50 million gamers! Gamepedia has a large set of great tools to help ensure the success of our sites, including Gamepedia-wide promotional badges, a huge social media following, powerful embedded Twitch streaming units, wiki analytics dashboard, and our presence as an outlet for announcements and features about all of the great games we work with on a daily basis.
Our Services
Monitor Your Wiki
Wiki Connect also includes access to Gamepedia wiki analytics dashboard, our top of the line analytics tool. With this dashboard, you can see up-to-date stats about your game's wiki and how the community is engaging with it, both in terms of traffic and contributions!
About Our Team
Our highly-trained staff aren't just wiki professionals, but passionate gamers as well, so we're not only building and guiding your wiki along, we're playing the game too! In addition to building the wiki, our staff also works with your community to ensure that the wiki is not just existing, but thriving.
The Gamepedia team is constantly looking to succeed in creating world-class game resources. We are always focused on the wants and needs of the community and doing our very best to supply our users with the content they need to be successful. This can only be done through a strong work ethic, an aggressive pursuit of high-quality games and the utilization of the best technology available.
About Our Platform
Gamepedia is a fully-featured wiki platform running on the same core technology as Wikipedia. However, our devoted development team is constantly working to bring new features and improvements to our platform such as interactive wiki analytics, a social profile system, achievements, and many more features. We work with both the community and our staff to continuously create a better set of tools for ourselves and our community.
Get Started
Testimonials
Joining Wiki Connect will put you in the company of other awesome games, including:
Reverb Inc.

ARK: Survival Evolved

Mojang AB

Minecraft

Devolver Digital

Enter the Gungeon
Behavior Digital

Dead by Daylight

Re-Logic Gaming

Terraria

Funcom

Conan Exiles
Perfect World Entertainment

Neverwinter

Nexon America

Maplestory 2
Here's what some of our current partners are saying about us:
Wiki Connect is Free
Are you wondering about the cost of this opportunity? Wiki Connect is a free program that we offer to developers and publishers. We simply ask that you endorse us in a community announcement as the official wiki, provide us with some basic art assets such as a background and logo, and link to the wiki from the navigation bar on the game's site.
Of course, we're always happy to use additional game information, stats and graphical assets to seed the wiki with content, but it is not a requirement for Wiki Connect.
Excite Your Fanbase
Gamepedia loves to work on additional exciting promotions with our partners. Just let us know in advance of large announcements, updates, and events and we can help spread the word with articles and social media announcements. // Gamepedia is also working to build a top-tier streaming program on Twtich, leveraging our embedded Twitch stream unit on wiki pages. Ask us about how to get your game featured!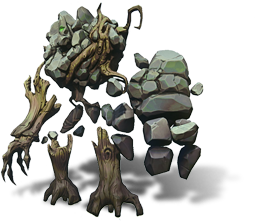 Sign Up Now!
So, if you have developed, designed, produced or published a game, click below to get in touch with us today! We'll get to work right away to bring your game's wiki into the Gamepedia family.
Join Wiki Connect